Glass Recycling
While it's true that you can't put glass in your green-lid curbside recycling cart, you can separate the glass from the rest of your recyclables and take the material to any of the 8 glass recycling drop-off locations around the city. All glass recycling locations have purple Ripple Glass bins in their parking lots.
 Over the last few years, Keep Omaha Beautiful has assisted the City of Omaha in securing funding for containers and identifying new locations for glass recycling to make it as accessible and convenient as possible.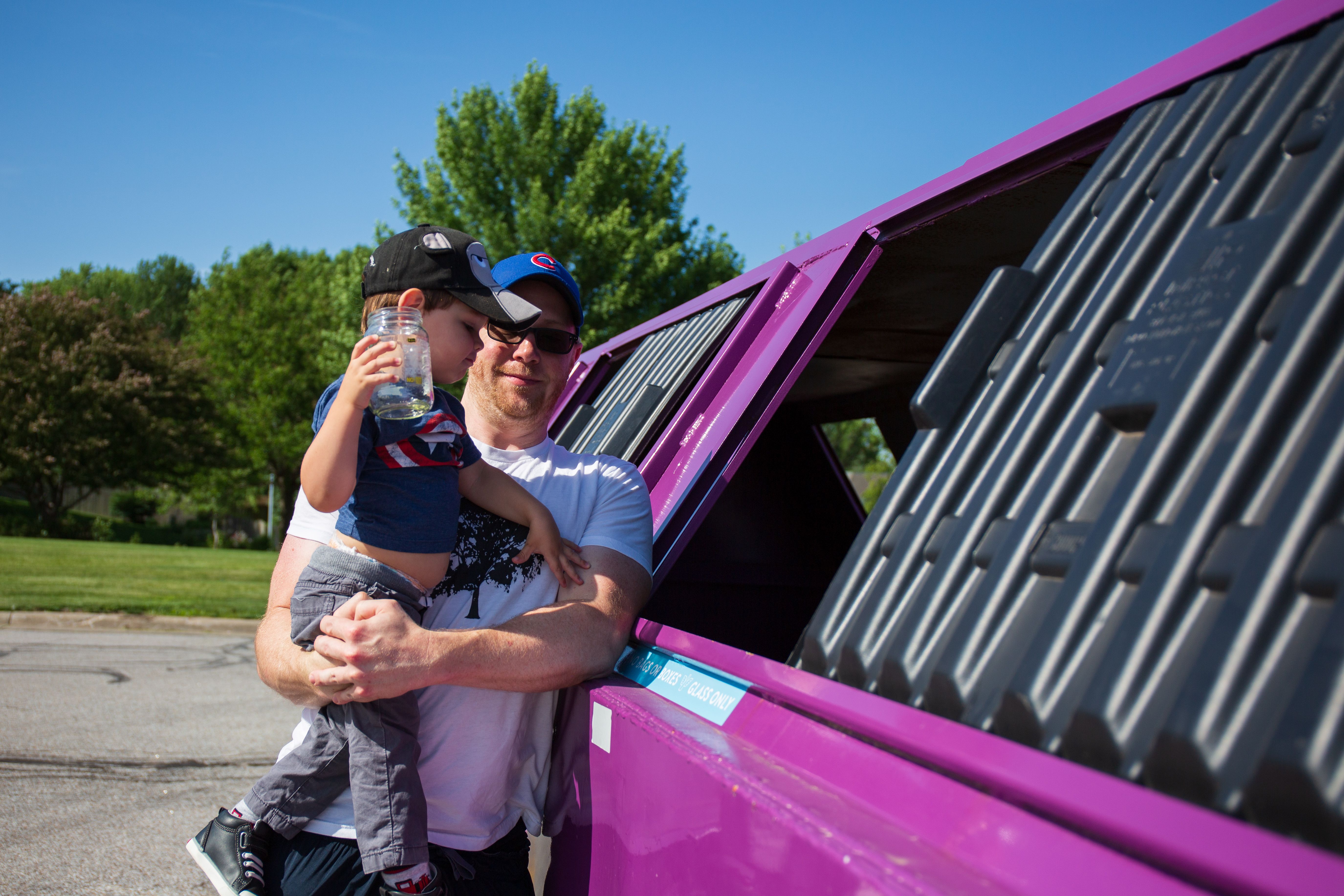 Frequently Asked Questions
Where can I take my glass for recycling?
There are 8 glass recycling drop off sites in Omaha. Visit Wasteline.org to find a location nearest you.
What type of glass can be recycled?
Any glass bottles or jars used to package food or beverages. They can be any color glass. Think pickle jars, beer/wine bottles, and candle jars.
 
The labels do not need to be removed. However, people are encouraged to remove the caps and quickly rinse out the items.
 
Any bags, boxes, or bins that are used to transport the glass should not be placed in the purple collection containers.
 
Items that are NOT accepted: no dishware, pyrex, corning ware, mirrors, light bulbs, or ceramics.
 
Why can't glass be placed in the green-lid carts with other recyclables as part of the City's curbside recycling program?
When glass is placed in a recycling compacter truck, it breaks and unfortunately contaminates other valuable recyclables, such as paper and cardboard. Consequently, it needs to be collected separately in order to be recycled.
 
Broken glass is also a safety issue for Firstar Fiber's sorting staff who are manually sorting materials at the recycling facility.