VOLUNTEER
Volunteers are the lifeblood of our organization.
Your support is what allows us to effectively promote environmental stewardship and have a positive impact on our community. 
We have several ongoing volunteer opportunities available throughout the year, as well as a number of date-specific volunteer events that will be posted seasonally. Check out our current listings below to find a volunteer opportunity that fits you!
* Due to COVID-19, we are encouraging individuals to please review our current Volunteer Safety Protocol.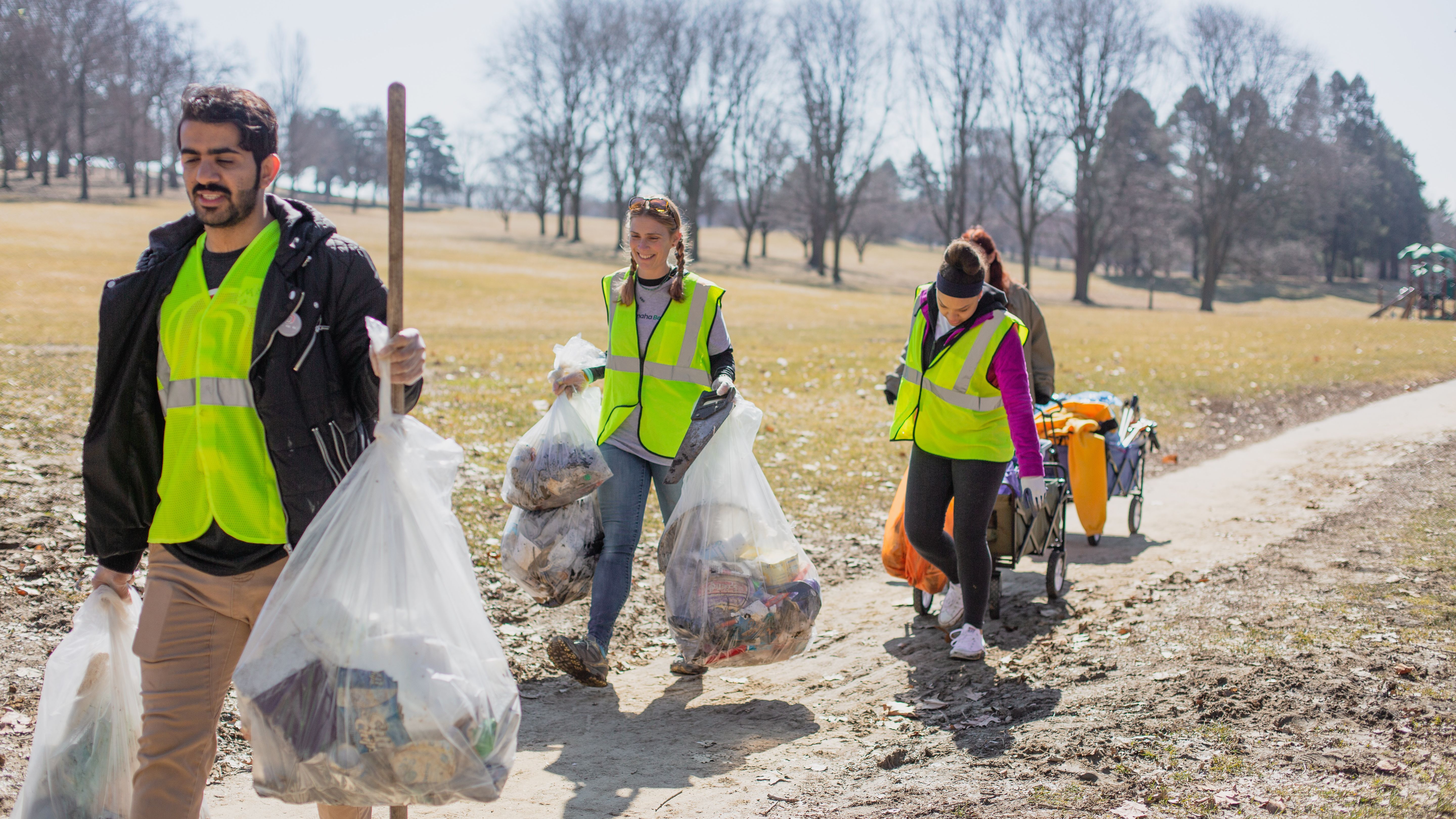 Ongoing Volunteer Opportunities
Create a cleaner community and a better environment for us all. Help clean up litter from a local park, trail, stream, or neighborhood area.

Looking to pour some love into a specific spot? Adopt an Omaha park, trail, stream, or neighborhood area and commit to caring for that location throughout the year.

Protect our local & global waterways. Educate Omaha about water pollution prevention by marking storm drains with "no dumping" decals and distributing information throughout a designated neighborhood.
Seasonal / Date Specific Volunteer Opportunities
Grow some good in our community. Sign up for one of our volunteer tree-planting events (hosted in the spring & fall) and help combat the invasive Emerald Ash Borer beetle. *Not Available Until Fall 2021.

Do good together. Join others in a litter cleanup event hosted by Keep Omaha Beautiful. Look for these events listed on our "Upcoming Events" page.
If you would like to sign up for a volunteer opportunity, please complete our online volunteer form below or call us at 402.444.7774.
Also, if you are interested in a unique (but unlisted) volunteer opportunity or partnership that aligns with our mission, please feel free to contact us to discuss your idea. 
---